It's velvety smooth and works perfectly in all of your holiday recipes! Today I'm going to teach you how to make The Best Cannabis-Infused Cream Cheese.
Cooking with Cannabis Is Easy!
The first step when cooking with Cannabis, is to decarb your weed. Plain and simple.
Here's how you do it, and make sure you don't skip this important step!
Once you have enough decarbed weed, you can use it in so many other yummy dishes.
Why Is Decarbing Weed Important?
In its raw state, cannabis won't provide the psychoactive effects we're after.
However, once you decarb weed, you ensure that the all-important cannabinoids like THC and CBD become activated and available.
When done correctly, the result is more potent edibles and a better bang for your buck with little waste.
Unfortunately for edibles, you can't simply sprinkle your raw weed directly onto your foods as if it were salt or pepper. Cannabis in its raw state isn't psychoactive. It is the process of decarboxylation that converts and activates cannabinoids to elicit a high.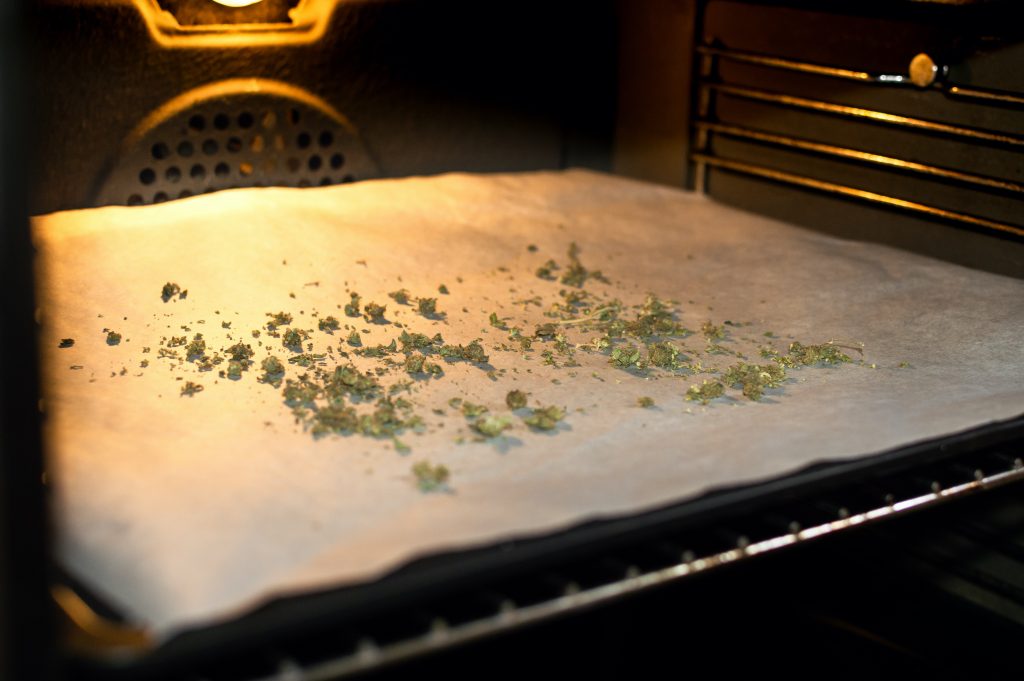 Interestingly, decarboxylation is essentially the conversion of THCa into THC or CBDa into CBD. Without decarbing your weed, THCa and CBDa will not fit into the endocannabinoid receptor sites in your body. Thusly, inhibiting the effects of cannabis that we're after.
Many beginners make the mistake of not decarboxylating their weed. Others do it incorrectly. It's the most crucial step in the cooking process as a miss-step will result in a less potent, benign edible.
Skip it or forget it and you'll have a weak product that lacks active cannabinoids.
The Best Cannabis-Infused Cream Cheese
From bagels to cheese-balls, and cannabis cheesecake to tasty dips – Cannabis-Infused Cream Cheese is versatile in so many edible recipes.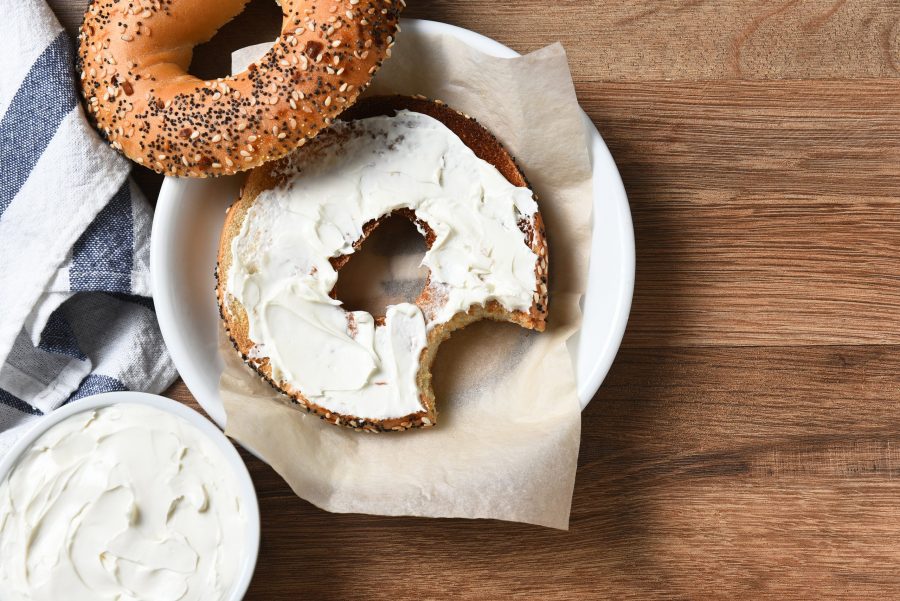 Author: Steph Van De Ven
Cost: 20
Equipment
Large Bowl

Spatula

Plastic Wrap
Ingredients
16

oz

cream cheese

softened/room temperature

1/8

decarbed weed

use up to 1/8 th – less is okay too
Instructions
Place your cream cheese into a mixing bowl

Decarboxylate your weed ( 45 minutes at 240 F)

Add your decarbed weed to the cream cheese and mix it up!

4. Store it in the fridge, covered with plastic wrap, or or use immediately in any recipe where cream cheese is requirewd! Spread on your morning bagel or use with herb-infused crackers and salsa for a late night munchie-snack!
If you're starting to cook with Cannabis, or you are a seasoned Canna-Chef, check out more recipes here.
For great ideas, pairings and cooking products, check out these products.