A marijuana dispensary, and pot-growing facility, might be coming to a shuttered movie theater on Springfield's west side.
Opening a dispensary is the first step, according to Chris Stone, a real-estate investor and lobbyist who is helping put the deal together. If all goes as planned, Maribis, which has dispensaries in Grandview and Chicago, would open a dispensary at the Parkway Pointe AMC movie theater complex at 3025 Lindbergh Boulevard that closed last year.

" class="uk-display-block uk-position-relative uk-visible-toggle">

click to enlarge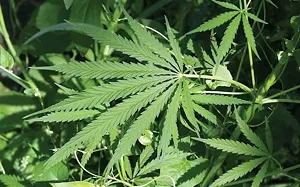 There is a time crunch. Under state law, Maribis, which began as a medical marijuana company before Illinois legalized recreational pot, has until March 31 to open a new dispensary for recreational marijuana under its state license. Work began this week at the closed theater, and the process is being fast-tracked by the mayor's office, which, according to Stone, issued a demolition permit Tuesday directly instead of requiring the developer to apply for a permit through usual processes within the city's public works department.
"I officially put in a demolition permit today, just to cover ourselves," said Stone, who says he has an interest in the real estate but not the cannabis growing or dispensing side of the enterprise. "We did get an executive order from the city allowing it." Mayor Jim Langfelder could not immediately be reached for comment.
The project has started despite no permits from the state for any new grow operations in Illinois. While Maribis has a state license for a new dispensary, a rezone will be required for the Parkway Pointe site, according to Stone, who says an application has been submitted to the Springfield-Sangamon County Regional Planning Commission. He says that he expects the commission to decide by the end of the month. The city council also must approve the rezone request.
Stone envisions a dispensary adjacent to screening rooms that would be converted into grow areas. One of the eight existing screens, he said, would continue showing movies, but what the final product might eventually look like remains in flux. "I don't want to speculate too much or have people speculate too much," Stone said. "We're still playing around with the possibilities."
While existing growers can produce up to 210,000 square feet of recreational marijuana and an unlimited amount of medical marijuana, future growers, called craft growers in the 2019 law legalizing recreational weed, each will be limited to 14,000 square feet of growing area, and state law doesn't contemplate licenses for larger growing operations for new entrants into the pot-growing business. The theater, Stone says, has 33,000 square feet of space, with screening rooms each ranging from 1,700 square feet to 3,100 square feet.
While Maribis has a dispensary license, the state hasn't issued any growing licenses for new cannabis businesses since the General Assembly legalized recreational weed in 2019. Under the 2019 statute, 40 craft grow licenses were supposed to be issued by last July, but the state's recreational marijuana program, designed to benefit minorities and others who have suffered from the war on drugs, has languished amid concerns that white applicants stood to win all of the licenses made available by the state.
Ward 10 Ald. Ralph Hanauer says he's spoken with the owner of Maribis and is comfortable, at least for now, with the company's plans for the former theater. He said that he is concerned about multiple marijuana businesses cropping up on the west side of town, but a dispensary, and perhaps a growing operation, seems an acceptable use of the site.
"It's better than having an empty building sitting there, an empty theater," Hanauer said.
Contact Bruce Rushton at [email protected].